Travel tips
10 Must-Have Hotel Amenities for Lazy Couples Who Prefer to Stay Than Explore
Not all couples who travel want to hop from one destination to another. Others just need a laidback vacation to escape from the hustle and bustle of city life and enjoy each other's company in peace. If you and your partner prefer to lodge more than explore, then there's one suggestion to make the most out of your stay: book a hotel with everything you need for a relaxing couples getaway.
Whether it's for a special occasion like an anniversary or a random weekend break after a stressful week, we'll list down the 10 luxurious amenities you should be looking for when choosing the best hotel.
1. Luxurious amenities
What's your idea of a perfect romantic getaway? Do you envision yourselves enjoying cocktails in a glamorous atmosphere? Or soaking in a rooftop pool with views of the city skyline from a high vantage point? How about indulging in a refined cuisine, prepared by amazing chefs?
Splurging a little on your accommodation can go a long way, especially if they can make your dream vacation come true!
2. Window or balcony with stunning views 
No matter how spacious or elegant your hotel room is, it would still feel cramped if you don't have access to the outside world. When picking a hotel, always go for the ones with windows and/or balconies that provide stunning views. Whether it's a picturesque natural scenery or a vibrant skyline, a gorgeous view next to you can make cuddling in bed even more romantic.
3. Premium bedding for sleeping and more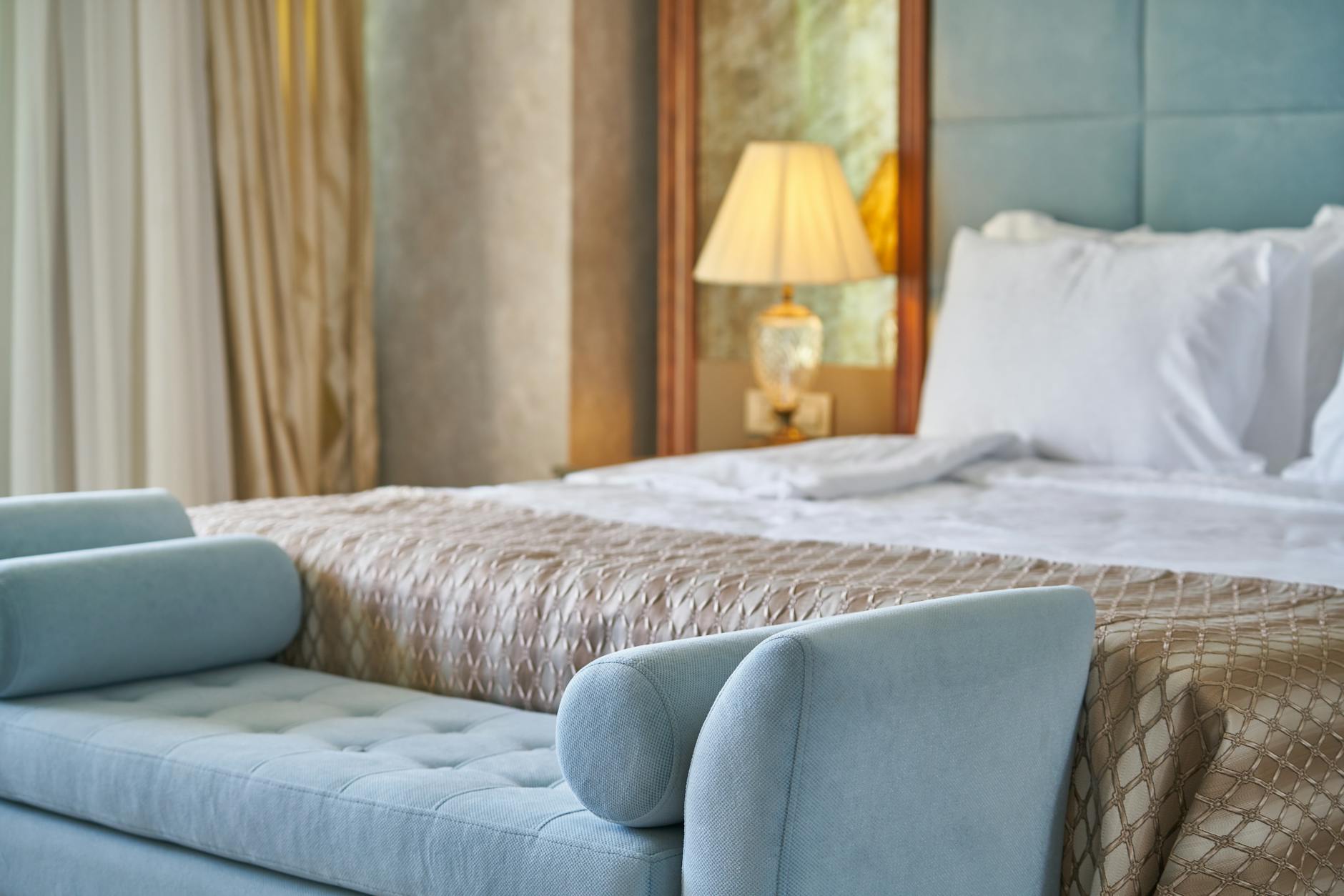 We're not only talking about heart-shaped beds and decorative pillows with sultry designs. We're referring to the actual quality of your bedding that'll make you feel like you're on cloud 9. Opt for hotels with high-quality mattresses, cushioned headboards, hypoallergenic linens, and pillow menus with extra neck support.
4. In-room welcome gifts and surprises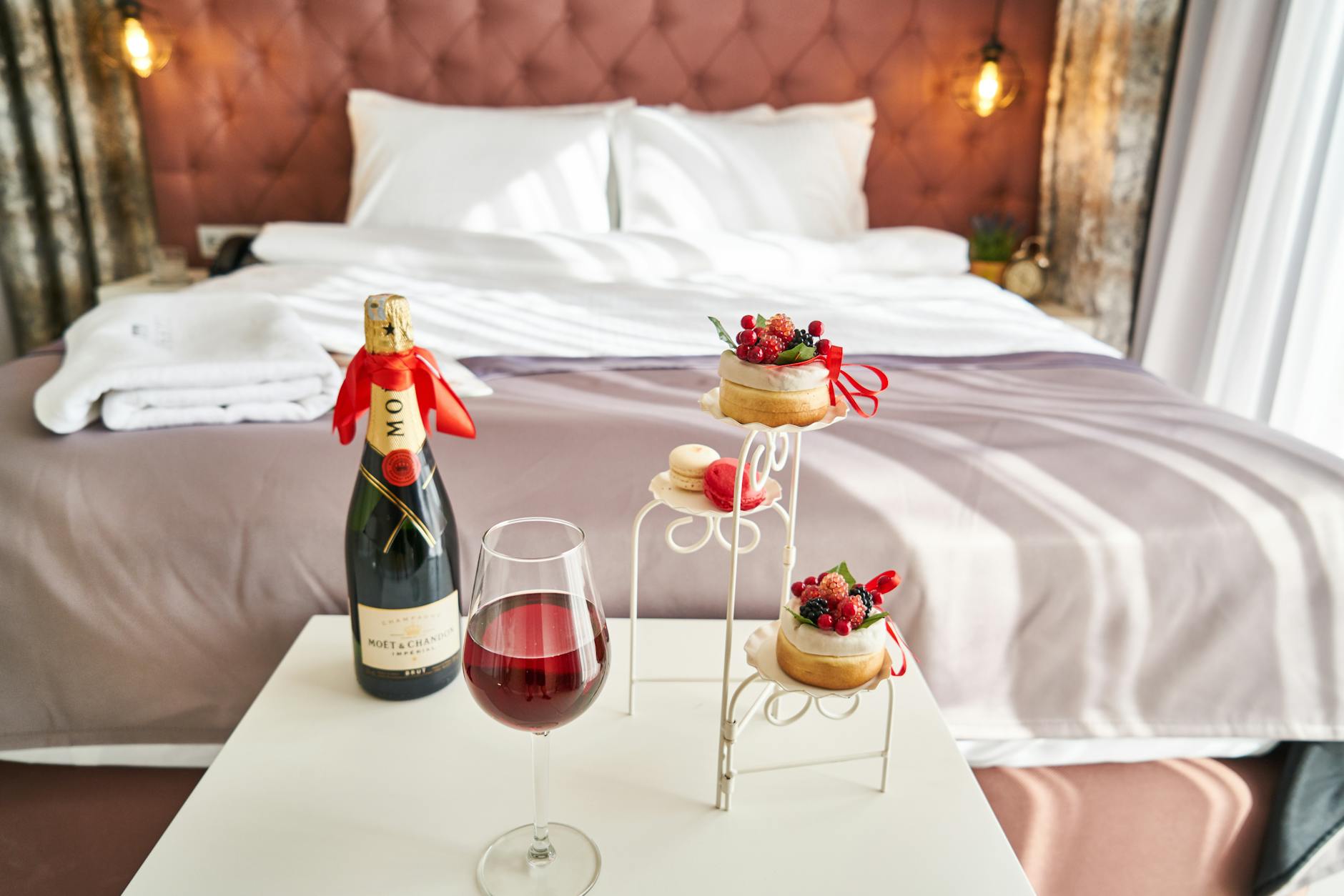 Tell the hotel that you're travelling with your partner and you're spending your special occasion with them. When they learn that you're having a romantic staycation, upscale hotels can go the extra mile to make your stay more memorable. They can offer a rose petal turndown service, complimentary wine or champagne and chocolates, and spa vouchers for couples.
5. In-house restaurant and bar 
Planning to have your anniversary dinner in a classy restaurant with a view of the elegant pool? Or have a few drinks in a vibrant roof deck bar with a plethora of delicious cocktail options? If you don't feel like heading out, check if your hotel of choice has a restaurant and bar. This boutique hotel in Oudenaarde, for example, has its own bar serving Belgian dishes, refreshing cocktails and wine, and the best Belgian beers while unwinding on a cosy terrace.
Aside from having an accessible fine dining option a few floors away, you can also ensure that the meals you'll have for room service will be exceptional.
6. Room service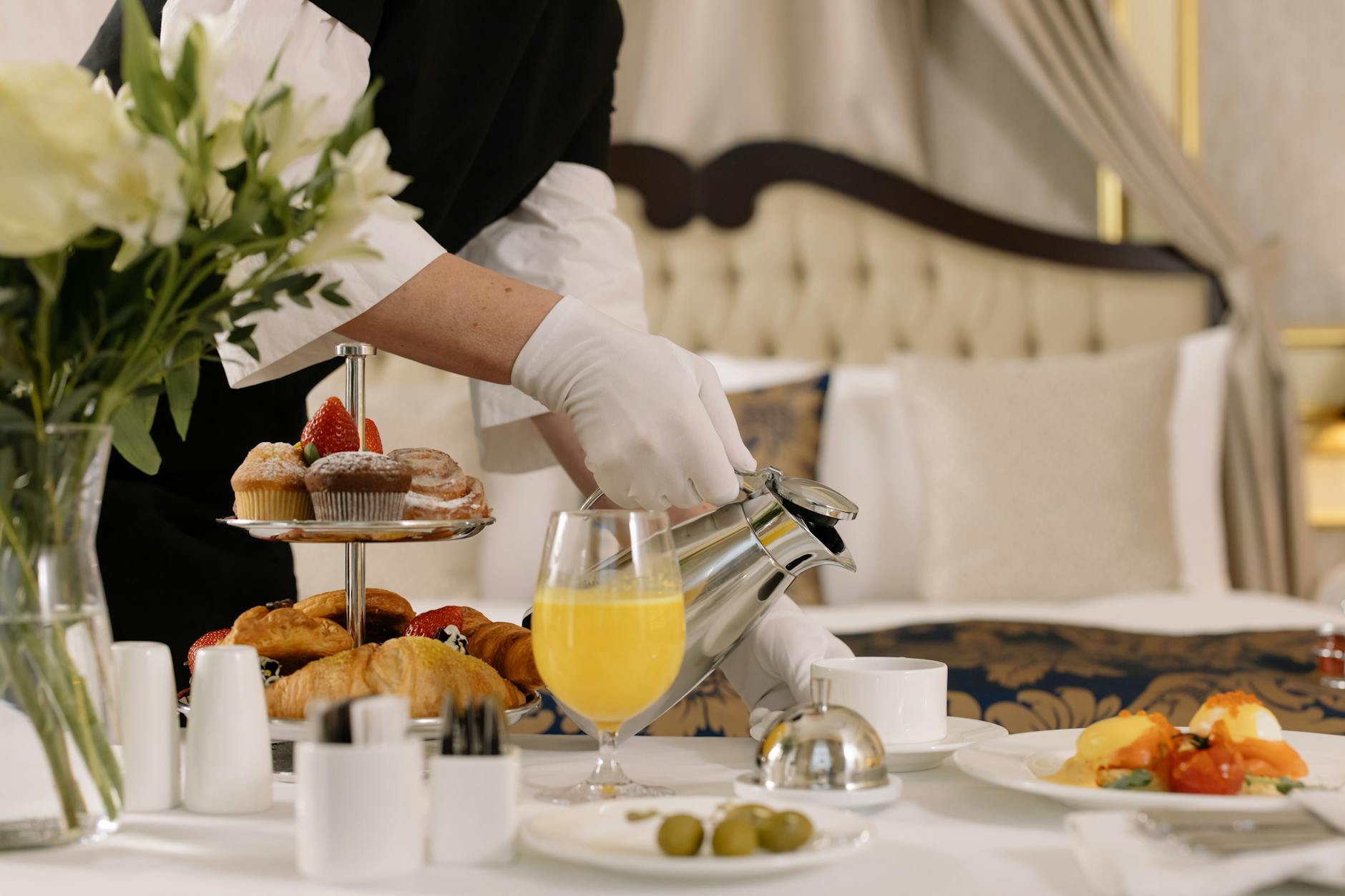 Want to make your stay more intimate and romantic without leaving the hotel? Room service is a great option. Imagine having restaurant-quality meals delivered to your doorstep, plus a bottle of wine for two? You can enjoy your dinner on your balcony while admiring the picturesque scenery with your beloved or enjoy an exquisite meal in bed.
7. Spa break
A relaxing getaway is never complete without incorporating a spa treatment into your plans. Rejuvenate those tired muscles and calm those busy minds by booking a hotel with spa promos for couples. A couple that gets a massage together, stays in a good mood together.
8. Luxurious bath amenities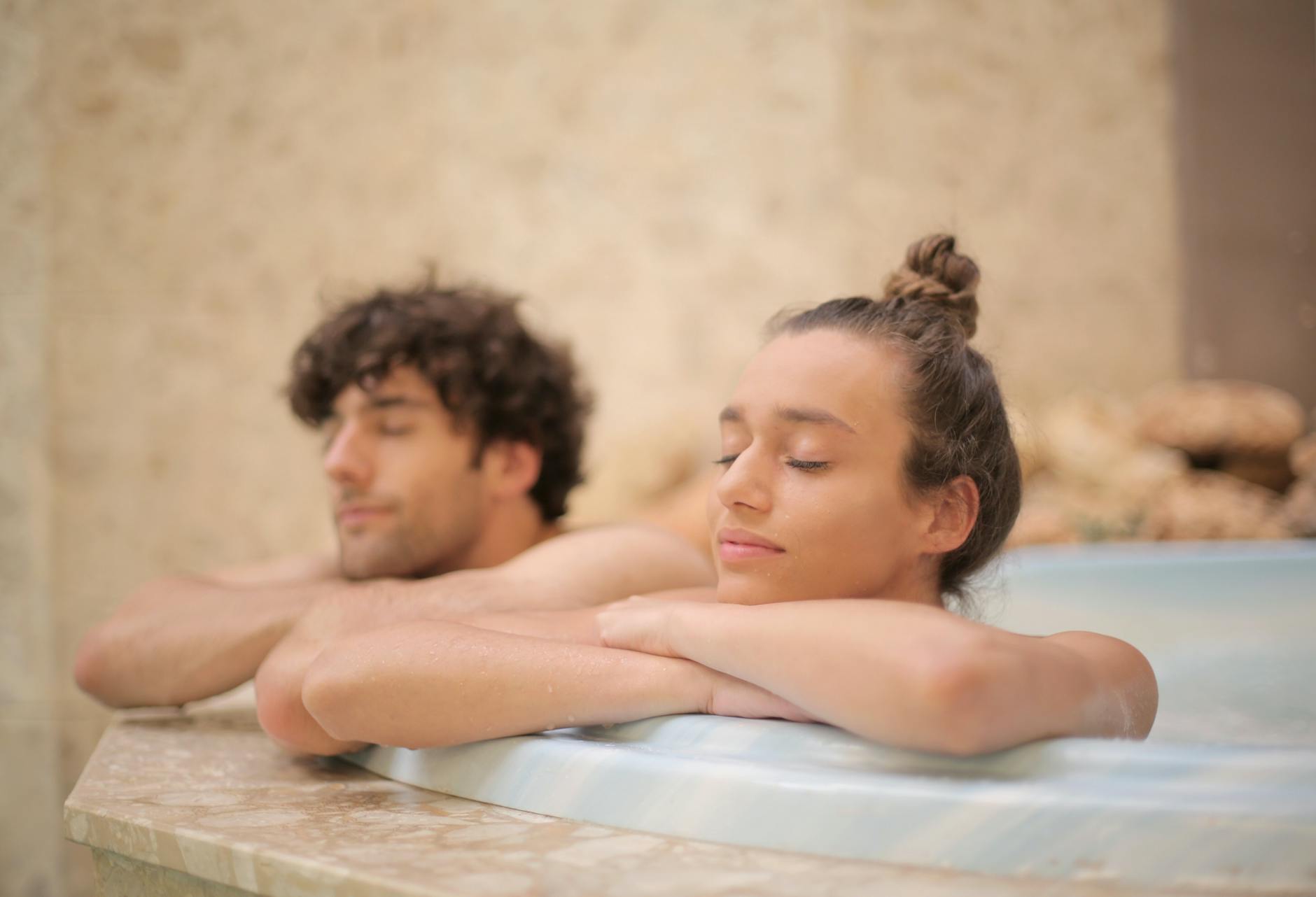 Nothing says "luxury hotel vacation with my bae" like soaking together in your very own ensuite bathtub or jacuzzi while holding a glass of red wine. Aside from these elegant bathroom fixtures, you can also find high-end hotels also that offer deluxe toiletries. Little things like bath salts, high-end personal care kits, and soft, luxurious bathrobes for two are enough to make your romantic vacation perfect.
9. Proximity to dining experiences and attractions
Just because couples love a relaxing vacation doesn't mean they want to lock themselves in their comfy hotel room until checkout. They want to go out for dinner or a coffee shop date, or even step inside a museum — but they don't want to travel miles for these experiences.
With this, it's a must to book hotels with amazing attractions and dining experiences under the radar. Search for the hotel via Google Maps and find out the nearby attractions you can visit on foot.
10. Curated romantic experiences for couples
Looking for an extended trip? See if your hotel of choice offers curated experiences for couples. Instead of booking a standard room rate, ask about their couple packages. You can find hotels that offer fun classes, romantic activities like sunset watching or boat trips, and a private dinner for two.
Enjoy your laidback, romantic vacation, lovebirds!  
Author Bio: Carmina Natividad is a passionate content writer who loves traveling, discovering new food, taking photos, and of course, writing. She's got a lot to say about travel, dining, cultural appreciation and lifestyle. To know more about hotel and tourism tips, you may visit Leopold Hotel Oudenaarde.