Christmas Outside Of Home? How To Make Your Hotel Feel Homey This Holiday 2021
Nothing beats the joy and warmth of celebrating Christmas in our homes. There's a colourfully-lit and adorned Christmas tree in the living room. There's a delectable feast in the dining room. The heat from the fireplace keeps you cosy while it's snowing outdoors. The home gets more vivid with ornaments, presents, and cards. Lastly, the presence of your family and friends does make the season even merrier. 
However, not all folks can celebrate the traditional way. We have business travellers who are spending Christmas far from their families back home. We also have individuals, couples, families, and groups who opt to travel for leisure and celebrate in hotels. But that doesn't mean the homeliness of Christmas would be lessened — with thoughtful travel planning, they can have a memorable holiday even while spending it outside of their homes. 
Are you one of them? If you're celebrating Christmas in a hotel, bed, and breakfast, or other forms of lodging this year, check out our tips to make your stay festive and very much close to home. 
1. Book a hotel that celebrates Christmas like no other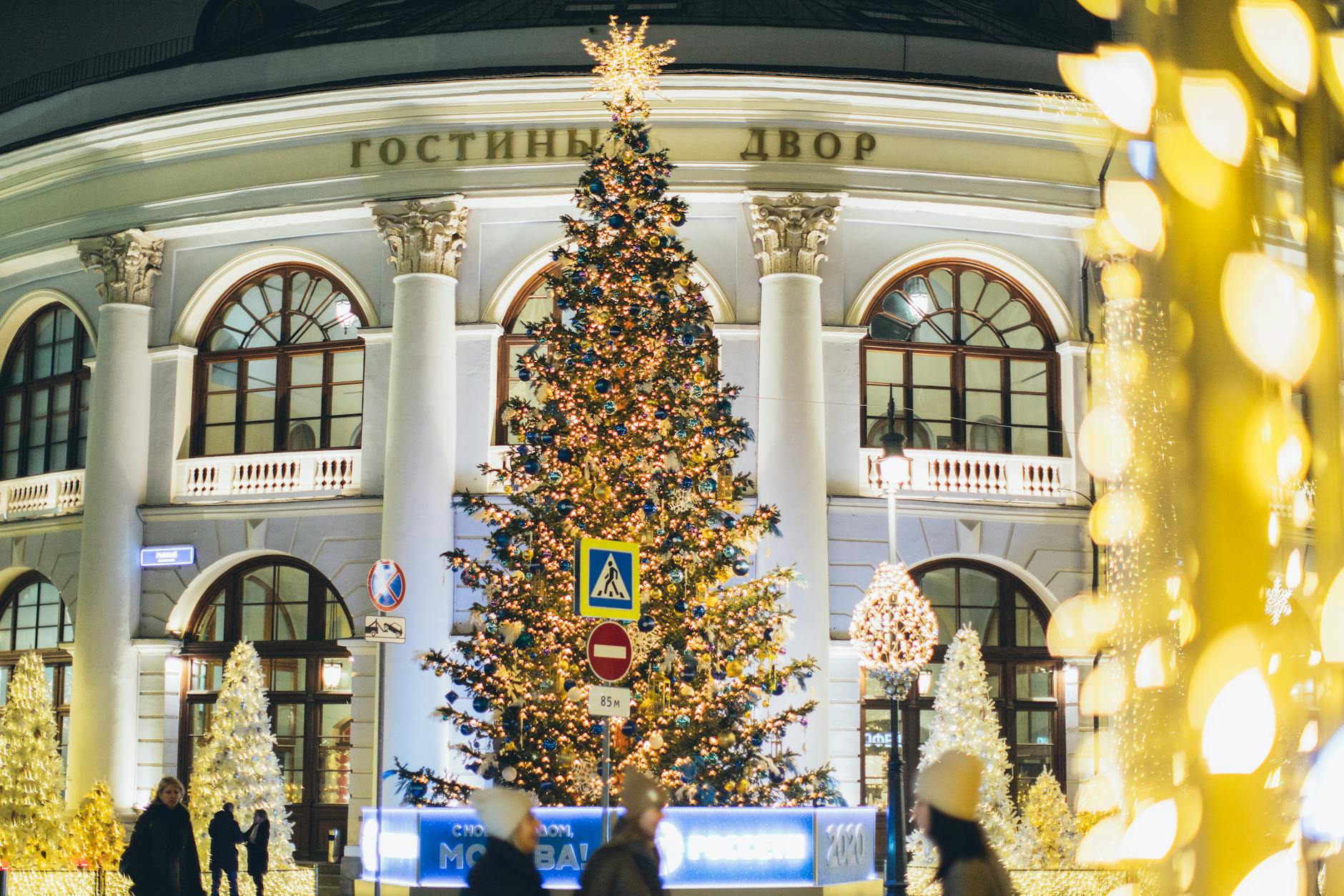 Not all hotels are created equal when it comes to Christmas celebrations. Some chain hotels offer basic hospitality services, and probably a Christmas tree in the lobby. Others take Christmas to the next level with over-the-top decorations, packages, and activities. If you want an unforgettable holiday, go for the latter. 
When booking a hotel, check their official website and see the things they're doing to prepare for the yuletide season. You can find hotels with these exciting updates:
Christmas decorations throughout the property: Christmas trees, ornaments, greenery, gingerbread houses, figures like Santa, reindeers, and snowman, and more

Decorated guest rooms with fireplace

Packages that allow guests to decorate a pine tree

Festive hotel menu with seasonal food and drinks 

Welcome gifts, like wine, cookies, and chocolates

Holiday offers, like discounts and freebies

Holiday-themed activities, like a photo scavenger hunt, sending letters to Santa, or Christmas parties
2. How about booking a serviced apartment? 
If you're looking for a "home away from home" lodging, why not skip hotels and go for a serviced apartment instead? 
Serviced apartments mimic the size, layout, and feel of a residential home. You'll have a living room, bedroom/s, a fully-furnished kitchen, and dining space. What makes serviced apartments more special than self-catering homes is you'll enjoy the luxury of hotel accommodation: housekeeping, reception, and 24/7 security. 
And just as you would back in your humble abode, you can host Christmas parties for your family or bigger groups. If you're booking serviced apartments in Rotterdam, for example, you can use the kitchen to cook festive dinners, play games in the living room, or temporarily decorate the suite as if it's your own. 
3. A crackling fire, blankets, and everything warm
Christmas is the perfect holiday for feeling warm and cosy. Spending your holiday in a hotel this year, however, may feel a little colder, figuratively and physically. Beat the winter chill by booking a hotel that offers warmth in different ways: crackling fireplaces, hot water systems, heating units, extra blankets, and complimentary hot drinks. 
4. Free wifi…and here's why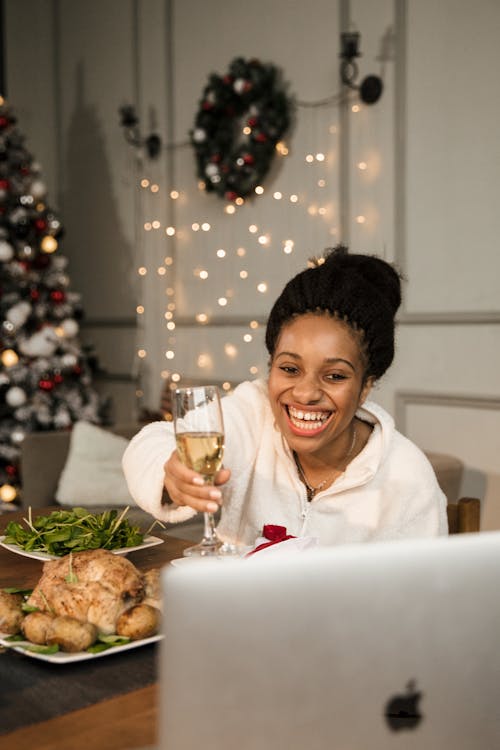 Just because you're spending Christmas in a hotel doesn't mean your loved ones from miles away can't be with you. Free wifi is a non-negotiable must-have when you're exploring your hotel options. With internet connectivity, you can communicate with your beloved family and friends via Zoom, Skype, and other forms of messaging. Physical distance is never an issue — with the help of your screens, you can have your yearly toast and enjoy the holiday season together. 
5. Book a hotel that's near to cafes, pubs, and restaurants with festive menus
Savoring good food is one of the best ways to feel merry this Christmas. Sure, you miss your loved ones' cooking but that doesn't mean you'll settle for cheap, fast food for Christmas eve. Feast on gourmet meals by booking a hotel that's near nice cafes, pubs, and restaurants. You can have them delivered to your hotel or you can visit the place in person and even listen to Christmas music and shows while you dine. Just take note of their business hours, as most dining places close early on holidays. 
6. Binge-watch Christmas movies and play music
Don't let the silence of your hotel room make you feel blue. Whether it's on your in-room TV or Netflix, stream classic Christmas movies to feel the holiday spirit. You can also pack a pocket-sized speaker and play Christmas songs and instrumentals to fill the room with festive cheer. 
7. Check out the Christmas attractions nearby
Hotels and serviced apartments are usually located in the middle of the action. They're often a couple of minutes away from tourist attractions, parks and gardens, and commercial areas. And since almost every attraction is getting dolled up for Christmas, you can make the most out of the season by booking a hotel giving you the best access to them. 
There'll be Christmas markets left and right. Parks, gardens, and historical attractions will be turning into Christmas villages and winter wonderlands. There'll be Christmas events too, like food parks in tents, filled with seasonal treats, Christmas carols, outdoor cinemas, and other fun activities. 
8. Do your  Christmas shopping
Christmas is not complete without shopping. Whether it's for stocking up your pantry for this year's Christmas feast or gift-giving, make sure your hotel is near shopping centres and markets. It's the season to get jolly, so don't hesitate about buying indulgent seasonal treats, like chocolates, liquor, cookies, and gifts for yourself. 
9. Go out and enjoy the vibe
Aside from shopping itself, going out lets you soak up the festive ambiance. You can take a stroll without spending money, just enjoying the Christmas decorations, music, cold breeze, and the overall holiday vibe. 
Author Bio: Carmina Natividad is a content writer during the weekends, and a travel and food blogger 24/7. She may be an awkward introvert but she's got a lot to say about travel, food, and cultural appreciation. To know more about hotels and travel blogs, you may visit PREMIER SUITES Rotterdam.