The Best Idle Games That You Can Play This Year
What we refer to as "idle games" are one type of video game that is starting to gain popularity among many players. They are games that let you advance or get resources without interacting with the game. In idle games, your game will carry on automatically even if you are not online. Many players adore it and find it to be an interesting feature, especially those who don't want to spend a lot of time playing the games. Who wouldn't want to see a large amount of resources on their account each time they logged in and played?
This is the reason why there are so many idle games being created today. But with so many idle games available, it might be difficult to decide which ones to try or which ones you would like. You don't need to worry because this blog post includes the top idle games that you will undoubtedly like playing.
AFK Arena
The role-playing game AFK Arena is one of the best idle games available right now. Because your characters will continue to fight foes even after you log off, it's been labeled an RPG for busy people. They can level up as a result, giving you resources you can spend the next time you log in. This is a fantastic feature for RPGs because leveling up and gathering resources require grinding, which takes a lot of time. However, if the grinding is handled automatically, you may focus on completing the game.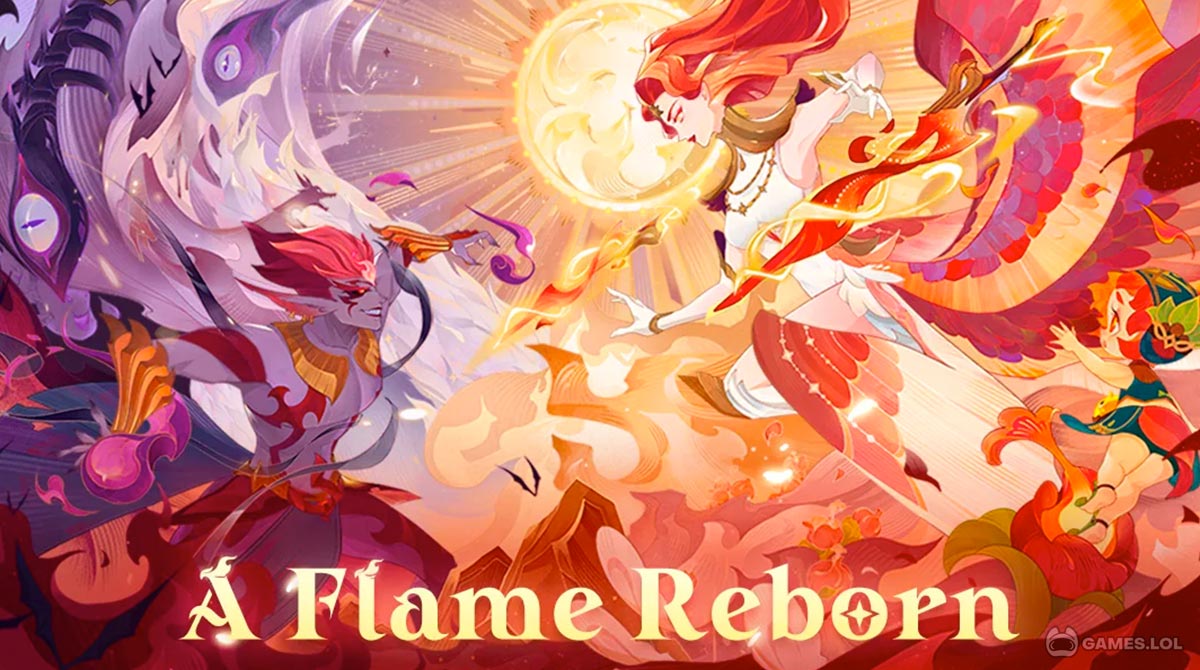 AdVenture Capitalist
Would you rather learn what it's like to be a business tycoon, where you can make money whether or not your company is in operation? The best idle game is AdVenture Capitalist, in that case. You play a simulation game in which you pretend to be an entrepreneur. You build your business from a small lemonade stand into a vast empire. This is fantastic since you can automate anything. Earnings continue even when you log off, which is wonderful because you'll be welcomed by a large sum of money when you start playing again.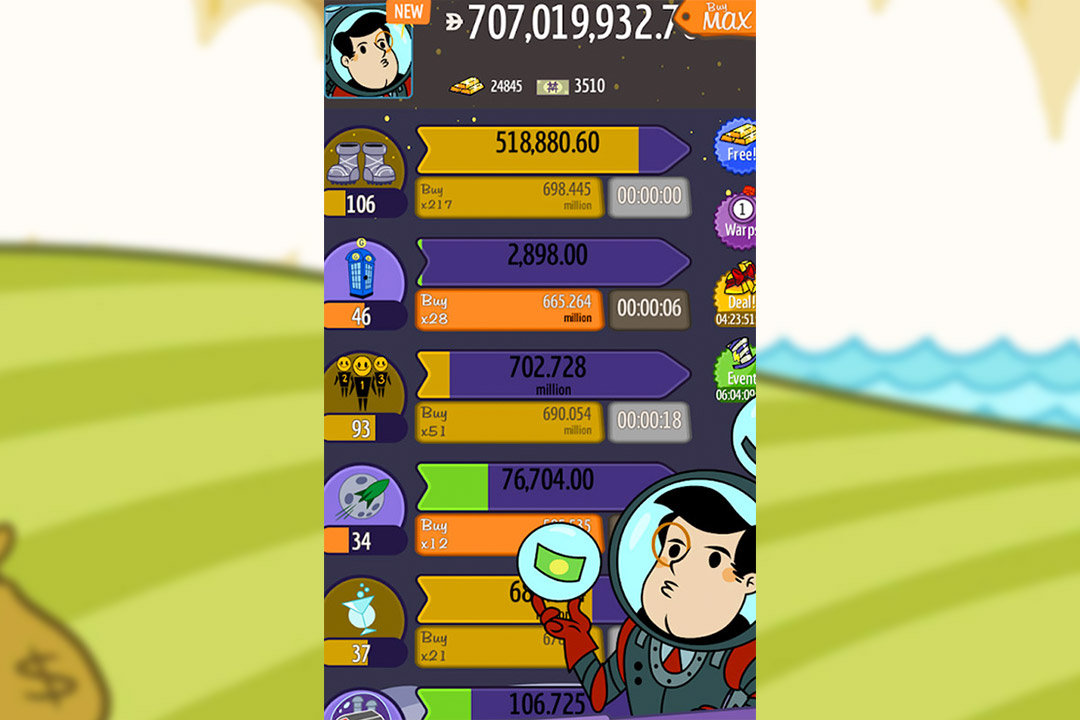 Egg, Inc.
Egg, Inc. is a fun idle game where the objective is to accumulate large sums of money. The video game predicts that a chicken egg will reveal the secrets of the cosmos. So, rather than trying to start any other kind of business, you'll start one that makes chicken eggs. Your objective in this game is to generate a lot of chicken eggs, whether or not the belief is genuine. Fortunately, as this is an idle game, it will continue to function even if you are not online. Many chicken eggs will greet you when you first log in to the game.
Neko Atsume
What about a cat-themed idle game? That's what Neko Atsume, a lovely casual game where you get to collect various cats, will provide you. The game is pretty easy to play. To finish your collection, all you need to do is draw cats, trying to collect all the various breeds. Simply place treats and toys in your yard to draw them in. Since certain cats are uncommon, it would also call for uncommon treats or accessories. Even when you're offline, cats will still show up in this amusing game. So when you log on, get ready to be greeted by a ton of new cats.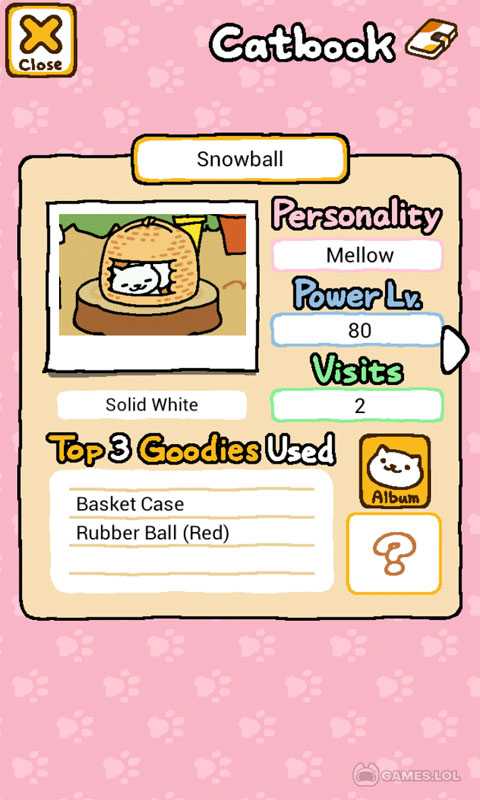 Cats & Soup
Another adorable cat game is available here, but this one involves soup. You'll like playing the game Cats & Soup, a casual culinary idle game. You and your feline friends will create various soups in this game, which you will then sell for gold. You can buy new recipes with the gold you've accumulated so you may sell new soups. The idle part of this situation is that even when you're not online, your chef cat will keep on cooking and gathering gold. As a result, once logging in, all you do is use the resources to purchase more recipes before leaving.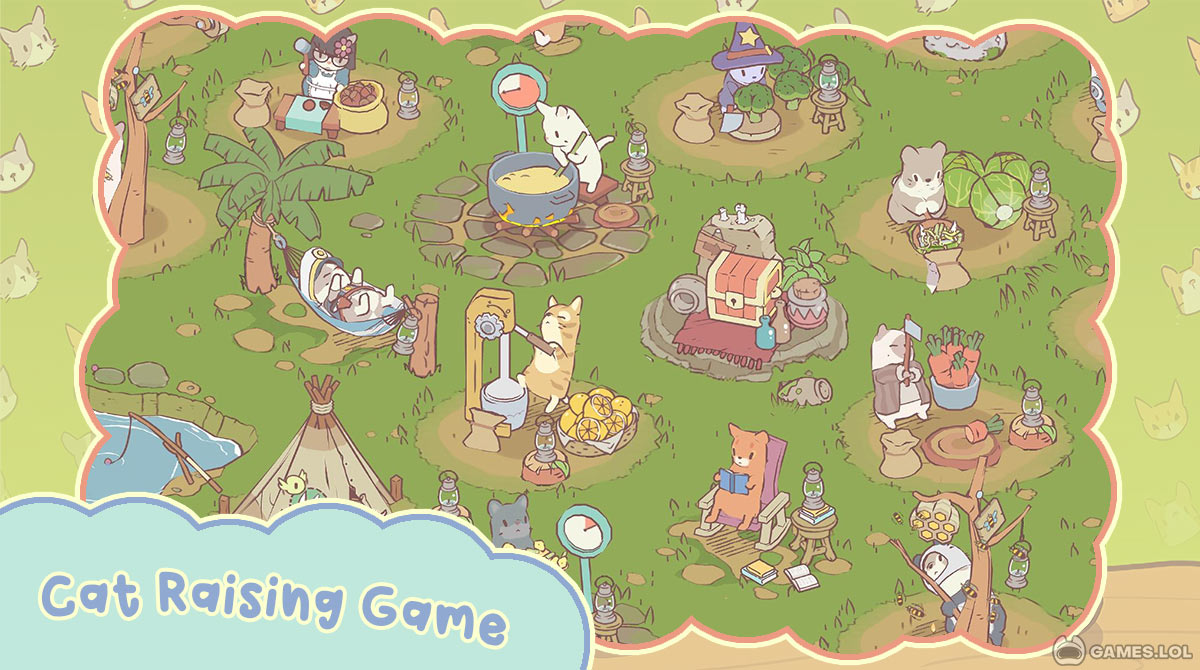 Mythic Heroes
This idle RPG, Mythic Heroes, is another option if you'd want more action. In this game, you assemble a group of strong Gods and Heroes from various cultures. Then your crew will engage in combat with the evil powers threatening the earth. Your level of participation in the conflict is where this idleness comes into play. You have the option of participating actively or sitting back and letting your squad handle the fighting. Just make sure they have the strength to defeat any foe they encounter.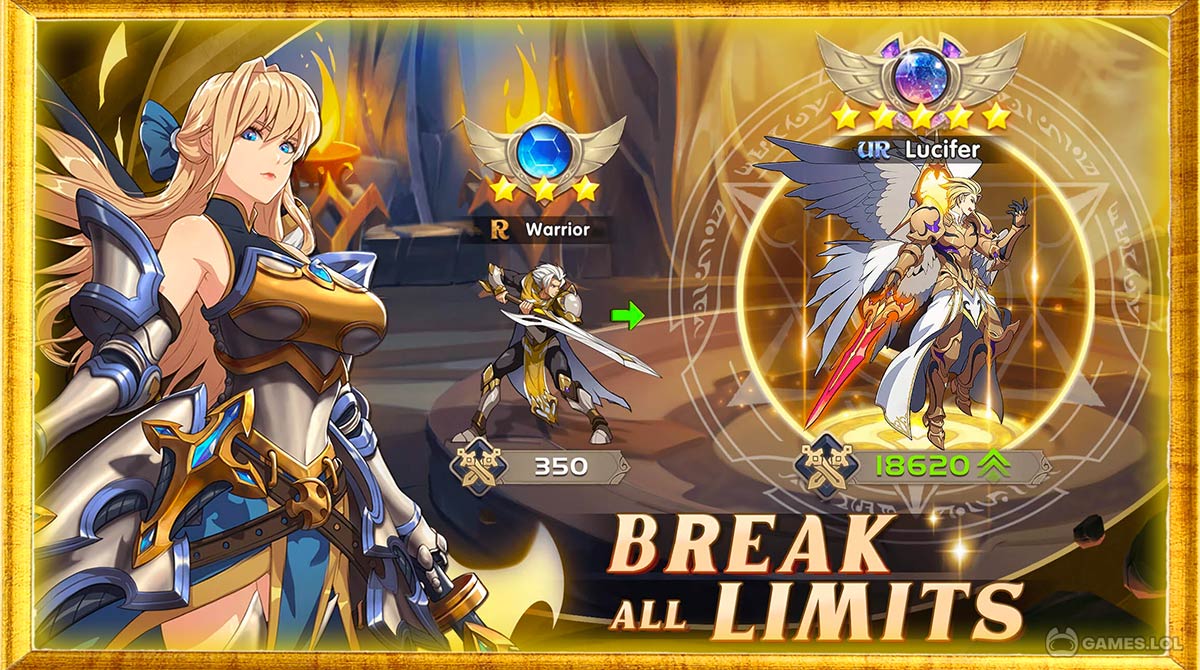 Fallout Shelter Online
Fallout Shelter Online is the game for you if you want a survival game with a PVP feature. It takes place in a post-apocalyptic world where people now reside in underground vaults in order to survive and prosper. Here, you get to construct your shelter and find residents to staff it. Some of them train to be warriors and engage in combat with monsters, invaders, and other scavengers. This game's advantage is that resources are still produced even when you log out. Enjoy having a ton of resources available to you while you play, then.
Castle Cats
Here's another cat game you may play if you just can't get enough of them, except this one is an RPG. You take control of a guild of cat heroes in the idle role-playing game Castle Cats. To fulfill quests and events, you assemble a group of feline heroes and send them into combat. Your cat heroes can be strengthened by development and customization. By letting your team advance independently or by taking part in the conflict yourself, you can take advantage of the idle function. In either case, you'll like playing this game.
Idle Apocalypse
Do you believe you possess the skills necessary to lead a cult or call forth terrible monsters to annihilate the world? Well, try playing Idle Apocalypse then. You can summon legendary demon gods and construct a fearsome tower to serve as your base of operations in this clicker simulator. Of course, heroes will try to stop you from completing things, so you won't be able to accomplish them in peace. It's your responsibility to prevent them from taking you out, so keep your lair safe at all costs. The floor of a tower that you have constructed to call forth demon lords will immediately do so and begin attacking the heroes. You'll undoubtedly appreciate this game because it's intriguing.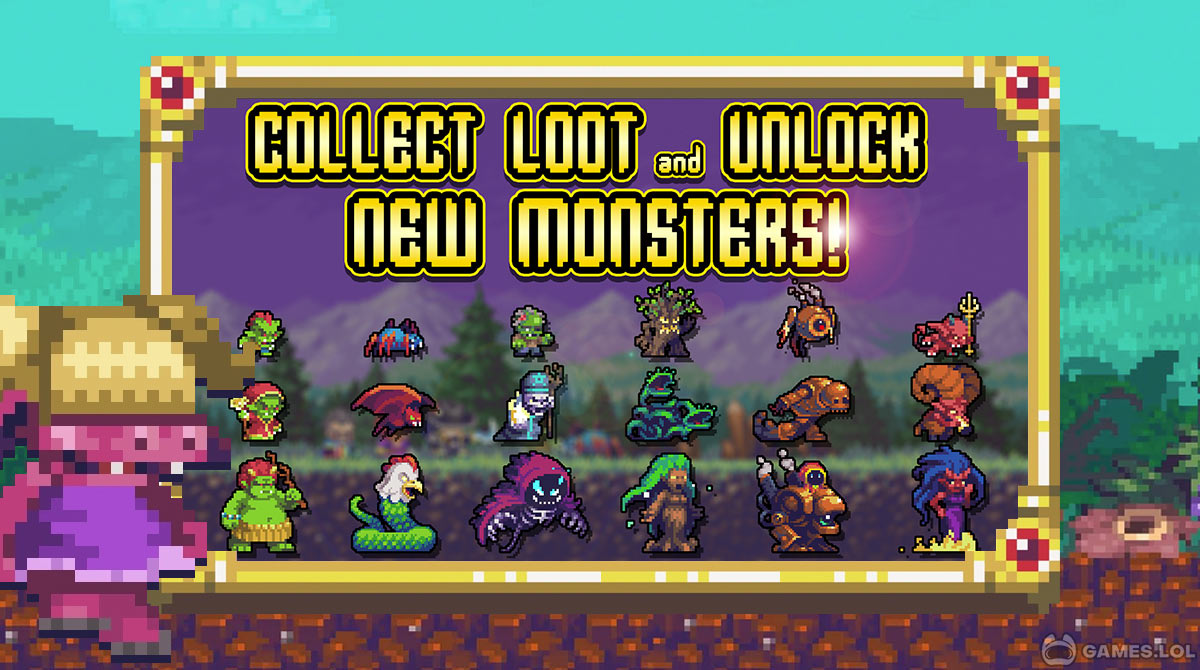 Idle Streamer
Idle Streamer is the last, but certainly not least, option. It's a fantastic simulation game that lets you live the life of a streamer for a while. You begin in a little garage with just a few devoted supporters. Then you expand your community into a sizable fan base and finally rise to prominence as a major influencer. Similar to genuine social media, even while you're offline, you can still gain likes, comments, and responses (bucks).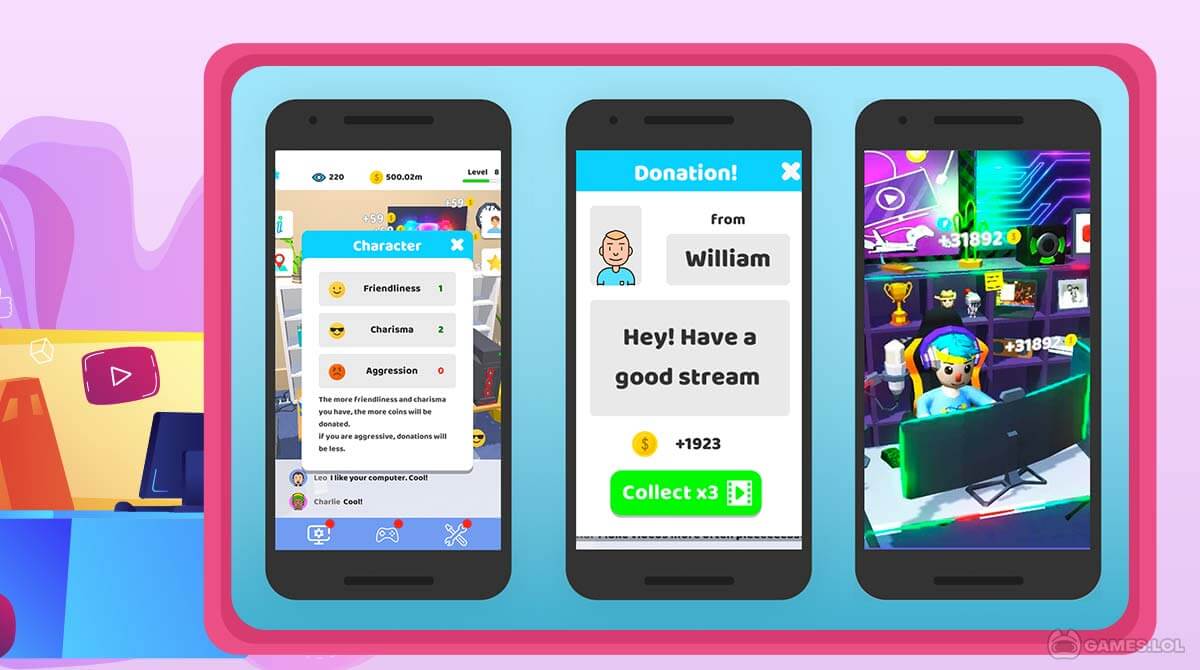 There are plenty additional idle games accessible. The best ones available right now, however, are those that are listed here. Feel free to browse the game categories exclusively here on Geometry Dash Games for more enjoyable and fascinating games.